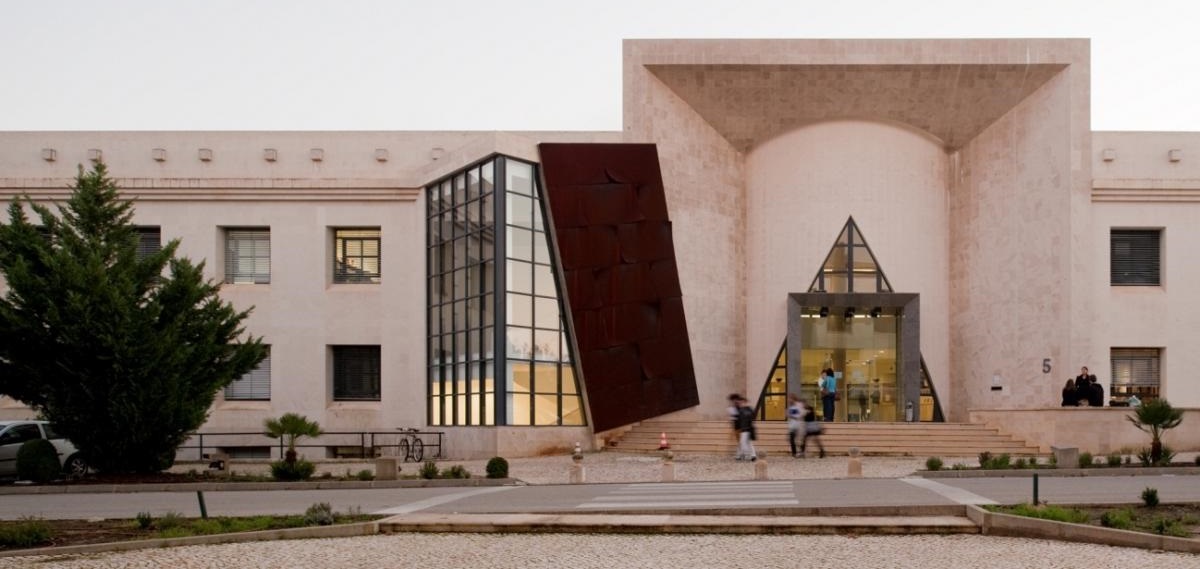 The University of the Algarve (UAlg) has over twenty R&D units, supported by about 600 faculty and external members, many of them active in other national and international research units cutting across the computational science domain.
The Penha Campus at University of Algarve is a modern campus with state-of-the-art facilities.
Faro is the capital of Algarve and, as such, very easily reachable. Faro's International Airport is located 5 km from the city center, just a short taxi/bus ride away. The airport is served by several major airlines and many low-cost companies.
Once in Faro, the bus and railway stations are just a 5-minute walk from the city center. Lisbon, the country's main hub and city, is only about a 3-hour train trip from Faro, with tickets selling for under 25€.
How to Get There
University of Algarve – Campus da Penha
Estr. da Penha 139
8005-139 Faro
Portugal
GPS coordinates: 37°01'42.4" N 7°55'28.4 W
Phone: +351 289 800 100
1. ARRIVING IN PORTO OR LISBOA
Both Porto and Lisboa have direct trains to Faro. That is the option we recommend.
You can check timetables and fares, as well as buy your tickets in advance at the Portuguese Railways website.
If you prefer the bus, you can check all options and buy your tickets at the National Express Bus Network website.
You are also able to buy train/bus tickets on all main stations' ticket offices.
2. ARRIVING IN FARO AIRPORT
The easiest way is to take the bus or taxi. Buses in Faro are operated by the "Proximo" company and you can buy your tickets directly from the driver. Lines 14 and 16 will take you from the airport to the central station ("Terminal") in downtown Faro.
If you'd rather take a taxi or rent a car, the Faro Airport website has everything you need to know. Check available car rental services here. The average taxi fare from the airport to the city center is about 10 EUR. If you need a taxi in Faro you can call, among other options:
Antral Taxi – +351 289 827 203
Faro Central Taxis – +351 915 191 911
Auto Faro – +351 289 822 333
3. MOVING AROUND IN FARO
Faro is a fairly small city and you can just walk to most places.
Public transportation in Faro is operated by the "Proximo" company, and there are a number of bus routes
that can take you just about anywhere; to plan your trip, access the Proximo website at https://www.proximo.pt/en/
To get to the conference venue, you can just walk (15-20 minutes) or take Line 18. When going from the city center to the University, the bus will say "Gambelas – via Penha"; when going back to the city center, choose the one that says "Terminal" (central station).
4. MOVING AROUND IN ALGARVE
If you want to explore the nature and some of the world's best beaches, we recommend renting a car, for extra flexibility.
The train and bus are also available. The Portuguese Railways connect all major cities in Algarve, as does the Eva Bus service.
5. ONCE IN THE CAMPUS
Once you get past the main entrance (the entrance has security guards and you can of course ask), make your way to building 29, where all the conference action takes place. Also refer to the campus map.