ICCS 2017 Location: Zürich & Switzerland
Switzerland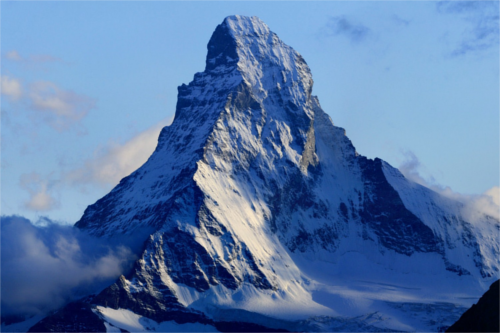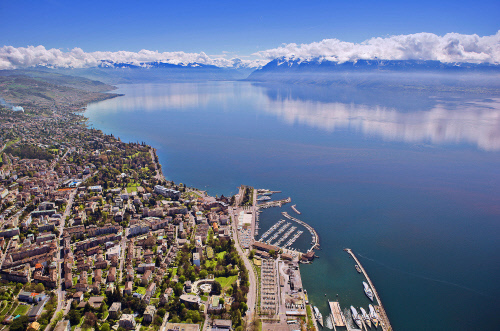 © Lausanne Tourisme | swiss-image.ch/Regis Colombo
Switzerland, officially the Swiss Confederation (or "Confoederatio Helvetica" in Latin, which explains the famous "CH" associated with all things Swiss), has a population of eight million people spread throughout the country's 26 cantons. It is famous for its reputation of armed neutrality, for being one of the world's main financial hubs, and for its role as a diplomatic mediator in international affairs. The country comprises four main linguistic and cultural regions: German, French, Italian and Romansh, all of these official languages in Swiss territory. Switzerland is known as one of the most developed countries in the world, in a number of metrics such as quality of life, sustainability, economic competitiveness and human development.
Although 1291 is traditionally regarded as being the founding year of the Confederation, the state of Switzerland as we know it today only assumed its current form in 1848. Having managed to come out unscathed from two world wars, Switzerland has gradually developed a prosperous, high-tech economy, being ranked as one of the wealthiest countries in the world per capita. The Swiss population has quadrupled between 1800 and 1990, with resident foreigners making up 23% of the population, one of the largest proportions in the developed world.
The Red Cross, United Nations, WHO, WTO, World Economic Forum, UEFA, FIFA, and the IOC are only a few of the many international institutions that have their seats in Switzerland.
With the Swiss Alps (these comprise about 60% of the country's total area) to the south, the Swiss Plateau or Central Plateau to the north (where the biggest cities are), and the Jura mountains on the west, Switzerland is also known for its beautiful nature. The country has over 1500 lakes, among which some of the largest bodies of fresh water in Central and Western Europe such as Lake Geneva, Lake Constance and Lake Maggiore, and 48 mountains over 4000 meters above sea level.
The climate is generally temperate, and Summers tend to be warm, humid, and ocasionally rainy.
Far from being just another economic powerhouse, Switzerland is also about the little, original details: velcro, potato peelers, absinthe, Heidi and of course the famous army knife, are Swiss creations. Travellers can explore about one thousand museums spread throughout the country, learn to play the alphorn, try their hands at Swiss national wrestling (Schwingen), or just sit back and indulge in typical Swiss dishes such as fondue, raclette or rösti, not to mention world-famous cheese and chocolate.
We list below some of Switzerland's main attractions, but the possibilities really are endless. We suggest you refer to Switzerland's official tourism website for some amazing ideas, and while you're there do ckeck out the stunning 360º pictures.
Zürich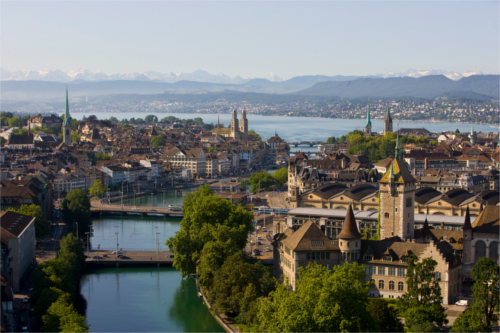 © Zürich Tourism | Martin Rütschi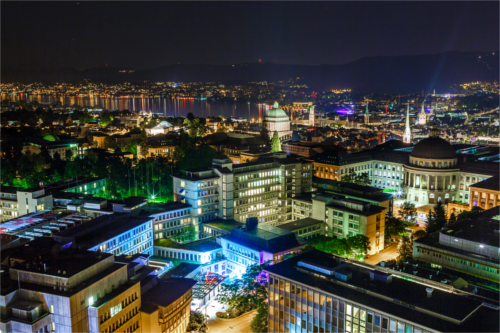 © Nicolas Zonvi
Located in north-central Switzerland, German-speaking Zürich is the country's largest city and one of the world's main financial hubs. The Greater Zürich area is home to over 1.5 million people and over 150.000 companies. Zürich is widely considered to be one of the wealthiest and most liveable cities in the world.
Zürich is situated at 408 m above sea level on the northern end of Lake Zürich (Zürichsee), close to 30 km north of the Alps. The city stretches out on both sides of the Limmat river, which flows from the lake. Zürich has an essentially oceanic climate, with fairly warm and ocasionally rainy Summers.
Zürich is also among the world-leaders in environmental protection and sustainability; in addition to extensive research on renewable energies and green technology by several high-end companies, public transportation is very popular and efficient, and can take both locals and travellers alike from basically anywhere to everywhere. The city is known not only as hub for railways, roads, and air traffic, but as a bycicle-friendly city as well.
In addition to the Swiss Federal Institute of Technology, one of the world's most distinguished research institutions, and to most of Switzerland's R&D centers, Zürich is home to many parks, churches and over 50 museums and 100 art galleries. From a walk through Old Town's (Altstadt) cobbled streets filled with cafés and galleries to shopping in the famous Bahnhofstrasse, there's something in Zürich for every taste and interest.
While we list below some of Zürichs's main attractions, we heartily recommend you to check Zürich's official tourism website for some excellent suggestions, and while you're there make sure to have a look at the stunning webcam scenarios.