Accommodation
Zürich offers a wide range of accommodation possibilities, for all budgets and tastes.
Switzerland is well-known for its very high-level service standards, and you will find that most places, regardless of rate, are impeccable and professionally staffed.
Although there are many hotels within walking distance from the conference venue, Zürich has an excellent public transportation network, at accessible costs, which makes it easy to plan your trip to just about anywhere:
http://www.zvv.ch/zvv/en/home.html
We have compiled a few recommendations below, all within walking distance from ETH, which are just a glimpse of the many options that the city has to offer. A simple search through travel websites like booking.com, hotels.com, expedia.com, or tripadvisor.com is bound to cover all your needs.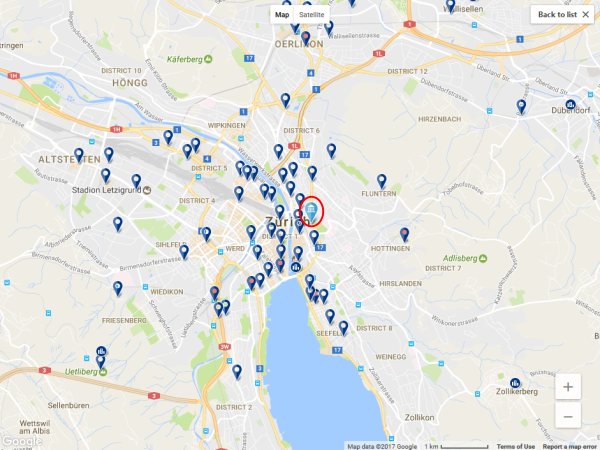 There are also several guesthouses, hostels, apartments and studios, among which: