ICCS is well known for its excellent line up of keynote speakers. This page will be frequently updated with new names, lecture titles and abstracts.
Charlie Catlett, Argonne National Laboratory | University of Chicago, USA

Xiaofei Chen, Southern University of Science and Technology, China

Liesbet Geris, University of Liège | KU Leuven, Belgium
Computational Bone Tissue Engineering: Virtual Models for Living Implants
Sarika Jalan, Indian Institute of Technology Indore, India

Petros Koumoutsakos, ETH Zürich, Switzerland
Computing to Predict and to Understand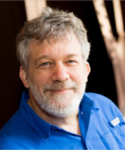 Charlie Catlett
Argonne National Laboratory | University of Chicago, USA
WEB
Charlie Catlett is a Senior Computer Scientist at Argonne National Laboratory, a U.S. Department of Energy scientific research laboratory. Catlett is also a Senior Fellow at the Computation Institute of the University of Chicago and Argonne National Laboratory, and a Visiting Artist at the School of the Art Institute of Chicago. His current research focus areas include urban data science, cyber security and privacy, mobile devices and social networks, and the use of mobile and embedded computing to create intelligent infrastructure. He served as Argonne's Chief Information Officer from 2007-2011.
From 2004 through 2007 he was director of the TeraGrid Initiative, a national-scale facility supported by the National Science Foundation.
In 1999 Charlie co-founded the Global Grid Forum, (now Open Grid Forum) serving as its founding chair from October 1999 through September 2004. Concurrently, he directed the State of Illinois funded I-WIRE optical network project, deploying dark fiber and transport infrastructure to ten institutions in Illinois. I-WIRE today provides over 200 Gb/s of lambda and dark fiber resources to major projects including TeraGrid, the Starlight international optical network hub, Optiputer, and ESnet.
Prior to joining Argonne in 2000, Charlie was Chief Technology Officer at the National Center for Supercomputing Applications (NCSA). As part of the original team that established NCSA in 1985, Charlie participated in design, deployment, and evolution of NSFNET, which was one of several early national networks that collectively evolved into today's Internet. Beginning in 1992 his team designed and operated NCSAs web infrastructure during the exponential growth of the web following NCSA's release of the Mosaic web browser.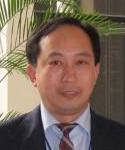 Xiaofei Chen
Southern University of Science and Technology, China
WEB
CHEN Xiaofei, Professor of Geophysics at School of Earth and Space Sciences, USTC; Dinstuished Professor of Changjiang Scholar Program of the Ministry of Education; elected Fellow of IUGG(2015); elected Member of Chinese Academy of Sicence (2015). BS.(1982),University of Science and Technology of China; MS.(1985),Institute of Geophysics of China Earthquake Administration,China; PhD.(1991),University of Southern California,USA. He was with Peking University as a Professor in the Department of Geophysics during 1996-2008. He had been Director of Division Solid Geophysics, Chair of Department of Geophysics, deputy dean of the School of Earth and Space Sciences during 1996-2008 in Peking University. He was awarded by the National Natural Science Fundation for Distinguished Young Scientists in 1996,and the Earth Science Award by Ho Leung Ho Lee Fundation in 2009. He was elected as Vice President of the China Seismological Society in 2011, and Vice President of the Chinese Geophysical Society in 2012. Currently, he is an Editor of Geophysical Journal International, Assocaite Editor in-Chief of Earthquake Science. His main research interests are computational seismology and applications in Earth Structure Imaging and Seismic Hazard Mitigation. He had published more than 120 scientific research papers.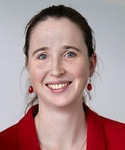 Liesbet Geris
University of Liège | KU Leuven, Belgium
WEB
Liesbet Geris is Francqui Research Professor in Biomechanics and Computational Tissue Engineering at the universities of Liège and Leuven in Belgium. Her research focusses on the multi-scale and multi-physics modeling of biological processes. Together with her team and their clinical and industrial collaborators, she uses these models to investigate the etiology of non-healing fractures, to design in silico potential cell-based treatment strategies and to optimize manufacturing processes of these tissue engineering constructs. Liesbet is scientific coordinator of the Prometheus platform for Skeletal Tissue Engineering (50+ researchers). She has edited several books on computational modeling and tissue engineering. She has received 2 prestigious ERC grants (starting in 2011 and consolidator in 2017) to finance her research and has received a number of young investigator and research awards. She is member and former chair of the Young Academy of Belgium (Flanders) and member of the strategic alliance committee of the Tissue Engineering and Regenerative Medicine Society. She is the current executive director of the Virtual Physiological Human Institute and in that capacity she advocates the use of in silico modeling in healthcare through liaising with the clinical community, the European Commission and Parliament, regulatory agencies (EMA, FDA) and various other stakeholders. Besides her research work, she is often invited to give public lectures on the challenges of interdisciplinary in research, women in academia and digital healthcare.
ABSTRACT
Tissue Engineering is a field that combines the principles of engineering and biomedical sciences in order to develop living implants that can restore or replace tissues or organs. One of the major challenges in tissue engineering, and an essential step towards successful clinical applications, is the translation of biological knowledge on complex cell and tissue behavior into predictive and robust engineering processes. Computational modelling can contribute to this, among others because it allows to study the biological complexity in a more quantitative way. Computational tools can help in quantifying and optimizing micro-environmental signals to which cells and tissues are exposed and in understanding and predicting the biological response under different conditions.
A wide variety of model systems has been presented in the context of tissue engineering ranging from mechanistic models (hypothesis-based) over gene network models to empirical models (data-driven), targeting processes at the intracellular over the cellular up to the tissue level. Each model system has its own benefits and limitations which delineate the context in which it can be used. Whereas mechanistic models are used as in silico tools to design new therapeutic strategies and experiments, empirical models are used to identify, in large data sets, those in vitro parameters (biological, biomaterial, environmental) that are critical for the in vivo outcome.
In this talk I will give an overview of various application of in silico regenerative medicine that were developed to answer questions from the experimental researchers and clinicians in our Tissue Engineering platform. Models of intracellular signaling, biomaterial design, bioprocess design and in vivo regeneration under challenging conditions will be discussed. I will end with a discussion of a number of challenges we are facing in the in silico medicine community as a whole as it pertains to establishing credibility of our models and technologies.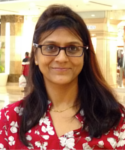 Sarika Jalan
Indian Institute of Technology Indore, India
WEB
Dr. Sarika Jalan is Professor in Physics and adjunct faculty in Centre for Biosciences and Biomedical Engineering at Indian Institute of Technology Indore, India. She received her Master's (1998) from Banaras Hindu University in Physics and Ph.D (2004) from Physical Research Laboratory, Ahmedabad in Physics with specialization in Nonlinear dynamics and complex systems. After four years of post-doctoral experience at MPI-MiS and MPI-PKS in random matrix analysis of networks, she moved to NUS Singapore as senior research fellow where she worked on spectral properties of real-world networks. She established Complex Systems Lab upon joining IIT Indore as Assistant Professor in December 2010. Her broad research interests lie in complex networks, spectral graph theory, synchronization and coupled chaotic dynamics, optimization and computational biology.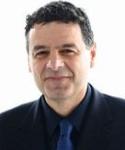 Petros Koumoutsakos
ETH Zürich, Switzerland
WEB
Petros Koumoutsakos has received an education in Naval Architecture (NTUA Athens, U.of Michigan), Aeronautics and Applied Mathematics (Caltech). He has conducted post-doctoral studies at the Center for Parallel Computing at Caltech and at the Center for Turbulent Research at Stanford University and NASA Ames. He was appointed as Chair for Computational Science at ETH Zurich in 2000 and is currently a fellow of the Collegium Helveticum. Petros is elected Fellow of the American Society of Mechanical Engineers (ASME), the American Physical Society (APS) and the Society of Industrial and Applied Mathematics (SIAM). He has held visiting fellow positions at Caltech, the University of Tokyo, MIT and at the Radcliffe Institute of Advanced Study at Harvard University. He is recipient of the Advanced Investigator Award by the European Research Council and led the team that won the ACM Gordon Bell prize in Supercomputing (2013). His team researches the how and what of computing as applied to problems ranging from fish swimming to nanotechnology and medicine.