The Venue – Reykjavík University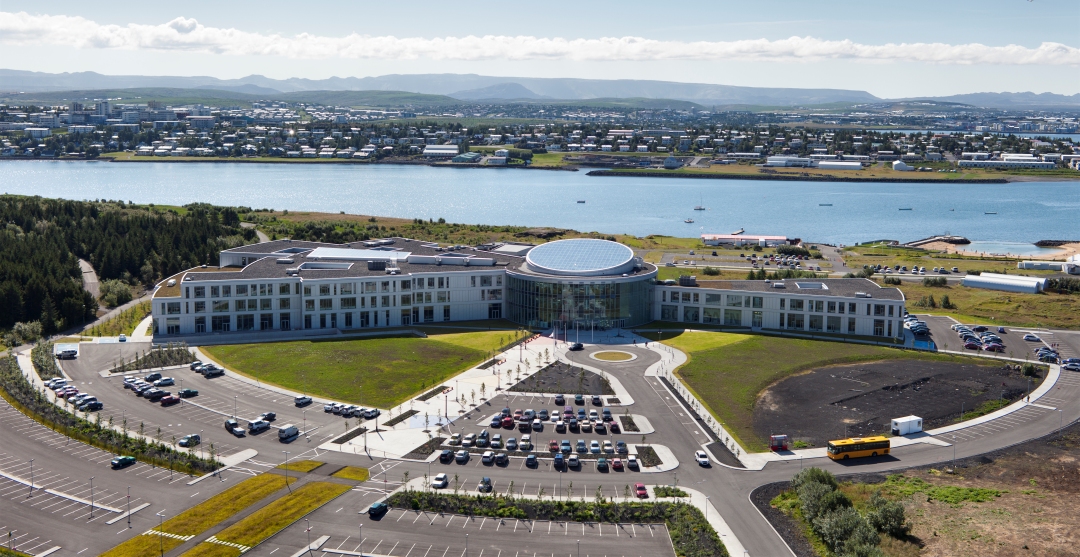 Reykjavík University (RU), situated in the heart of Reykjavík, the capital of Iceland, is a dynamic international university with over 3,000 students and almost 500 faculty and staff members. The university focuses on bridging the gaps between business and technology, reasoning and creativity, and the generation of knowledge and its application.
The geographical position of Iceland, located midway between Europe and North America, creates unique crossroads for international co-operation. This enables RU to conduct its teaching, research projects and program developments in close co-operation with outstanding universities on both sides of the Atlantic.
RU offers modern and well-equipped facilities which were built in 2010. The campus area also offers various additional services for students such as a gym, cafés and a good access to outdoor activities.
RU is ideally located at a very short distance from Reykjavík Airport and also from Reykjavík's city center.
The university is served by bus, which can help you moving within the city.
How to Get There
Reykjavík University Address & Contacts
Reykjavík University
Menntavegur 1
101 Reykjavík
Iceland
http://en.ru.is/
vefstjori@ru.is
+354 599 6200
1. AT KEFLAVÍK INTERNATIONAL AIRPORT
In addition to the usual car rental and taxi options, there are two main bus express services:
> Airport Express
> Flybus
These take about 45 mins to the city center.
Other shuttle services are also available.
Public bus is also a convenient option. Route #55 will take you directly to Reykjavík's BSÍ (Central Bus Terminal), taking about 1 hour.
Everything you need to know about transportation from Keflavík International Airport is right here.
2. FROM THE CITY CENTER
There are frequent buses from most major hotels as well as from the city's main bus terminal, BSÍ.
Planning your trip from anywhere to RU is very easy:
http://www.straeto.is/