Conference Dinner – Perlan, June 2 – 19:30
"The sides of the temple should be covered with mirrors, So the northern lights can approach the feet of men – the roof should be decorated with crystal of every color and floodlights should be in the eaves to illuminate the whole area. It should answer to the light of day and the symbols of the night."
Johannes Kjarval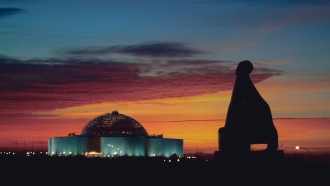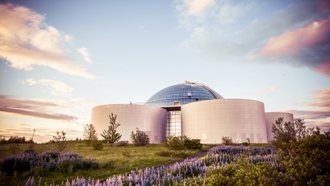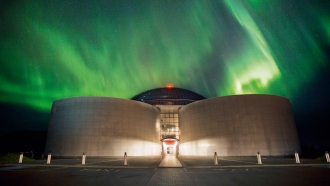 Perlan
("The Pearl") is the most famous restaurant in Iceland, providing world-renowned cuisine and a spectacular panoramic view of Reykjavík and beyond, as the restaurant completes a full rotation every two hours.
With an award-winning sound design and sustained by geothermal energy, The Pearl is 25.7 meters high, featuring a 3700 square meters floor space and 1176 window panes. Hollow steel framing supports the glass dome and walls that link six aluminum-sided tanks, each of which can contain 4 million liters of water averaging 85°C (185°F).
We are working hard in order to make the Conference Dinner at Perlan on June 2 a memorable experience. You may even find yourself dining under the Northern Lights.