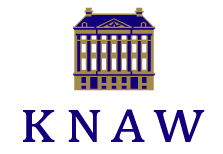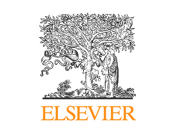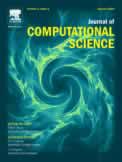 Previous ICCS


General Information on Amsterdam
Every type of visitor will find something of interest in the variety that Amsterdam offers: the historic centre along the canals, the museums, churches, arts & craft stores, antique stores, the contemporary architecture in the former harbour areas, and the theaters and concert halls that offer both classic and modern repertoire.
You can explore Amsterdam and its surroundings on foot, by bike, coach or boat. Information is available at the Amsterdam VVV Offices (Tourist Information Office) at Platform 2 of the Amsterdam Central Station, at Stationsplein across from the Central Station, and at the Holland Information desk at Schiphol Plaza. See http://www.amsterdamtourist.nl/

Currency
The official currency is the Euro.

Banks
Most banks are open from Tuesday to Friday between 09:00 and 16:00 hr. On Mondays business hours start mainly at 13:00 hr. On Saturdays and Sundays banks are closed.
GWK offices are open 7 days a week and can be found at Schiphol Airport and Amsterdam Central Station.
ATMs are available at Schiphol Airport and throughout the city.

Electricity:
230V/50Hz (European plug). Also see http://www.travel-images.com/electric-plugs.html

Places to visit
Many visitors of Amsterdam have the Rijksmuseum and Van Gogh Museum on their must-see list.

Places to go in Amsterdam, some highlights see www.visitamsterdam.nl:
Safety & crime
Amsterdam is considered to be relatively safe city. In general, violent crimes do not occur very often. You do need to be cautious of petty crimes, such as pick pocketing. Pickpockets are mainly active in the summer and in the train travelling between Amsterdam Central Station and Schiphol Airport. They can also find you in a tram or when you are watching one of the many street artists perform. Watch your belongings carefully.

National Emergency numbers
Police, fire brigade, ambulance: tel.: 112
National number police, no emergency: tel.: 0900 8844

ATAS (Amsterdam Tourist Assistance Service)
Nieuwezijds Voorburgwal 104-108
1012 SG Amsterdam
Tel.: (+31) (0)20 625 32 46
ATAS provides a special service to tourists who are robbed or otherwise victimised while visiting the city of Amsterdam.

I Amsterdam Card
The I amsterdam Card consists of a chip-card, a public transport ticket (GVB public transport system), a pocket guide and provides over 30 free and 20 discounted offers on major tourist attractions and restaurants. The I amsterdam Card is available for 24 hours (€ 38), 48 hours (€ 48) or 72 hours (€ 58). See http://www.iamsterdamcard.com

City map
Click here for a city map
Transport
Transfer from Schiphol Airport to Amsterdam.
Amsterdam Schiphol Airport is about 20 km from the centre of the city. There is a good and frequent train connection to/from Amsterdam Central Station (six trains every hour during daytime), costs about € 4.00 for a one way trip of fifteen to twenty minutes.

Please note that due to the construction of a new underground line parts of and around the Amsterdam Central Station are inaccessible. The west entrance/exit is the temporary main entrance exit. The east entrance/exit is also accessible.
Taxis are available at the west entrance/exit.

Public Transport in Amsterdam
The GVB Tickets & Info desk on the Stationsplein opposite the Central Station can provide you with personal information on all the possibilities offered by public transport in Amsterdam. The desk also sells transport tickets and maps for all Amsterdam bus, tram and metro routes, and offers various attractive excursions.

---

ICCS 2010 is organised by